Here at SatolaTech, we specialize in website development tools that allow you to maintain content on your website on your own. We do not want to be in the business of making you pay us to make minor updates, adding more content, etc. You should be able to manage that yourself. Sticking with that theme, all of our websites are designed using WordPress. WordPress is the world's most dynamic and flexible Content Management System (CMS). With tens of thousands of plugins, there's not much you can't accomplish using WordPress. Best of all, it's extremely user friendly.
When looking for a website, there are 3 major elements. Domain, Hosting, and Design.
Domain
Before you start your website, you need to buy a domain. I recommend GoDaddy. They are one of the largest providers and offer a quality service. Depending on the TLD you choose (the last part of your domain, like .com, .net. .tech, etc.), you can get your domain for as little as ~10 bucks a year.
Full Transparency: If you click this link for GoDaddy and make a purchase, I do get a small referral bonus.
Hosting
Hosting is paying a monthly or yearly fee to someone to "host" your website on the internet. There are many value options out there for hosting. We recommend Dreamhost, whose plans come as low as 3.00/mo. Some other notable providers are Bluehost and Siteground. Not sure what to do here? Don't worry, we will guide you in the right direction.
Full Transparency: If you click this link for Dreamhost and make a purchase, I do get a small referral bonus.
Design
Now this is where it gets a bit tricky. What do you want your website to do? Is it just a digital brochure with mostly static content or a blog for you to share your thoughts with the world? Our basic website design service starts at just 500.00. No, not 499.99. We don't believe in marketing ploys. Just honest quality work. Looking for something more dynamic like an E-Commerce website or a place for your customers to book time with you? We've got you covered. At the end of the project, we will hand your site over to you and train you on how to manage the content. Need more advanced updates or changes? We're happy to help with that too. We can quote by project or just at our hourly rate is 40.00 per hour. Whichever works better for you.
Sample Work
Don't just take our word for it! Take a look at some of our work.
Captain's Car Service
Cleveland's Premiere
Car Service (Link)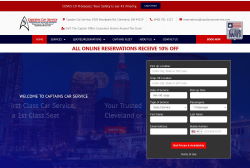 Nordonia Hills Community Site
A website for the
Nordonia Hills community. (Link)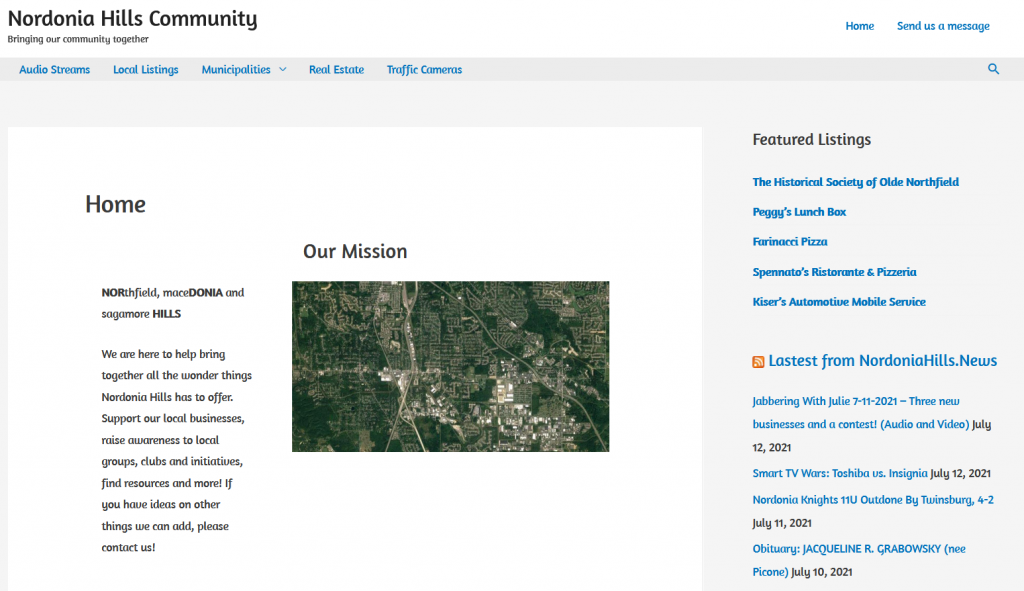 Ready to discuss next steps?
Contact us today for a no charge consultation!